3 Amazing Smoothie Recipes for Breastfeeding Mums
---
If you're breastfeeding, you likely don't have much time for making yourself something healthy to eat. You're always on the go, but you still need to stay hydrated, get your nutrients, fibre and protein. Say hello to the smoothie! The perfect in-between-meal snack or breakfast. These 3 smoothie recipes are quick and easy to make, so keep your blender on the counter and ready to fill.
Best of all, if you also have a weaning or older child, you can share!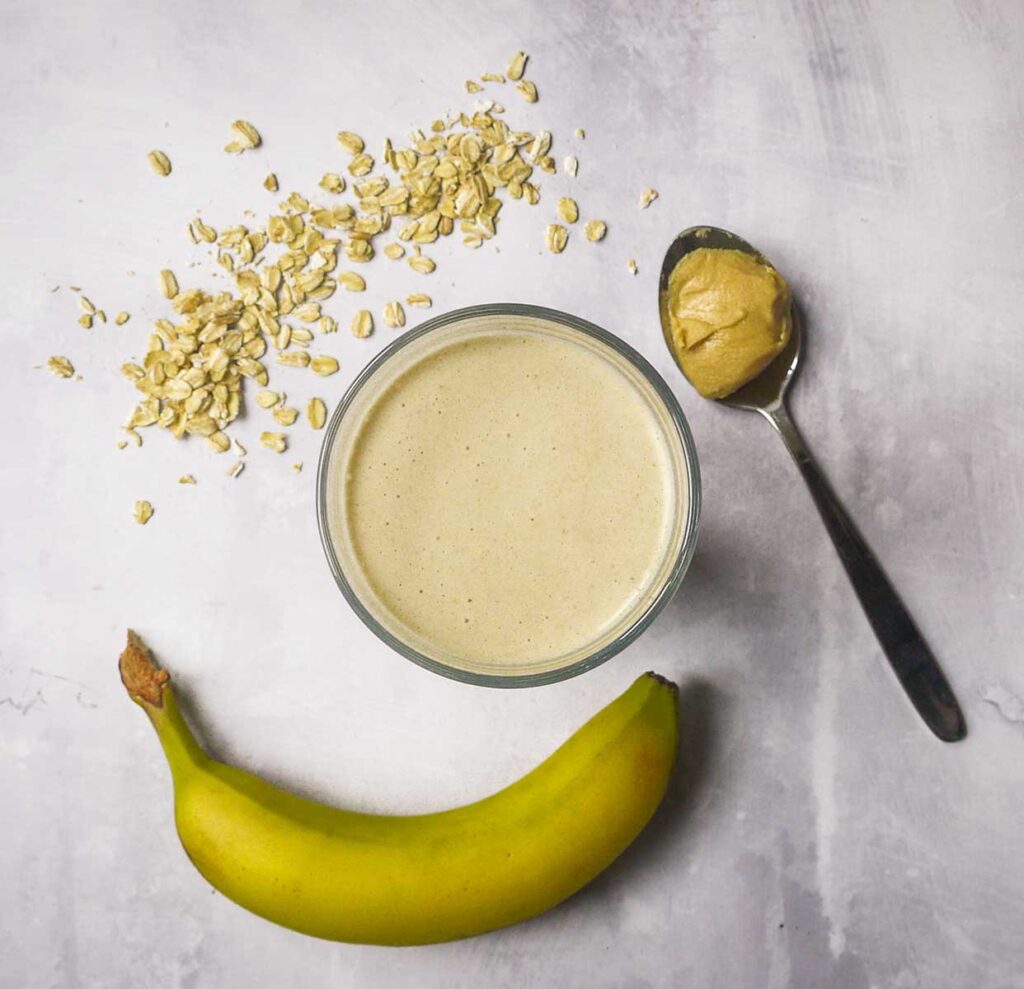 PEANUT BUTTER POWER UP SMOOTHIE
*Top tip: Keep overripe bananas in your freezer so you never run out
Makes 1 serving
3 min. prep
Ingredients:
Oats 25 g (1 oz.)
Milk (or a plant based alternative with added calcium) 250ml (9 fl. oz.)
Frozen overripe banana 1
Peanut butter (or other nut butter) 25 g (1 oz.)
Ice cubes (if your banana isn't frozen) 2
Whizz together the oats, banana and peanut butter for a creamy tasting smoothie packed with slow release energy. If you opt for plant-based milk, choose one which has added calcium.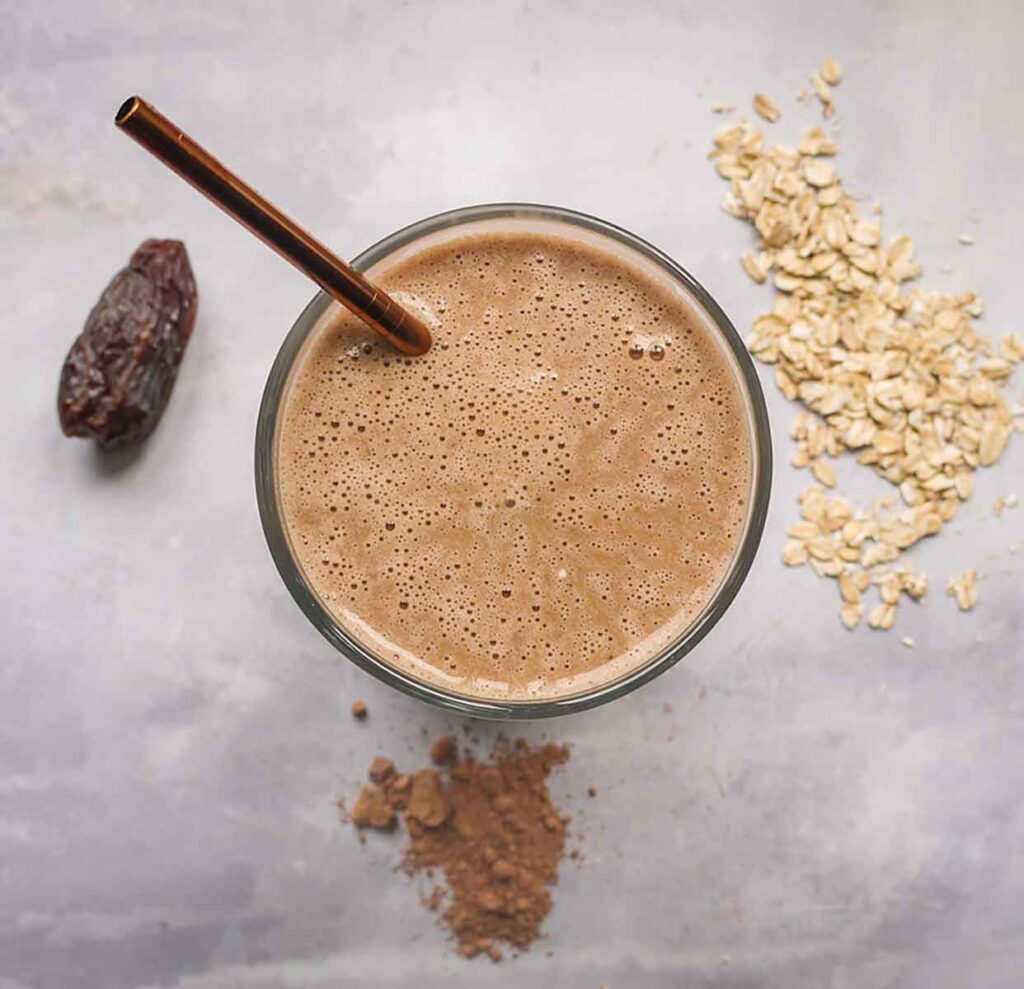 CHILLED OUT MAMA SMOOTHIE
The energy boosting banana and oats in this cool cocoa smoothie will get you right back on track.
3 min. prep
Makes 1 serving
Ingredients:
Unsweetened almond milk (or milk of your choice) 200ml (7fl. oz.)
Frozen ripe banana (or a fresh banana and 2 ice cubes) 1
Rolled oats 20 g (3/4 oz)
Cocoa powder 5g (1/8 oz)
Medjool date 1
Pour the milk into the blender first then add the rest of the ingredients. Blend for 30 seconds then enjoy. If sharing with an older child, you may wish to omit the cocoa powder.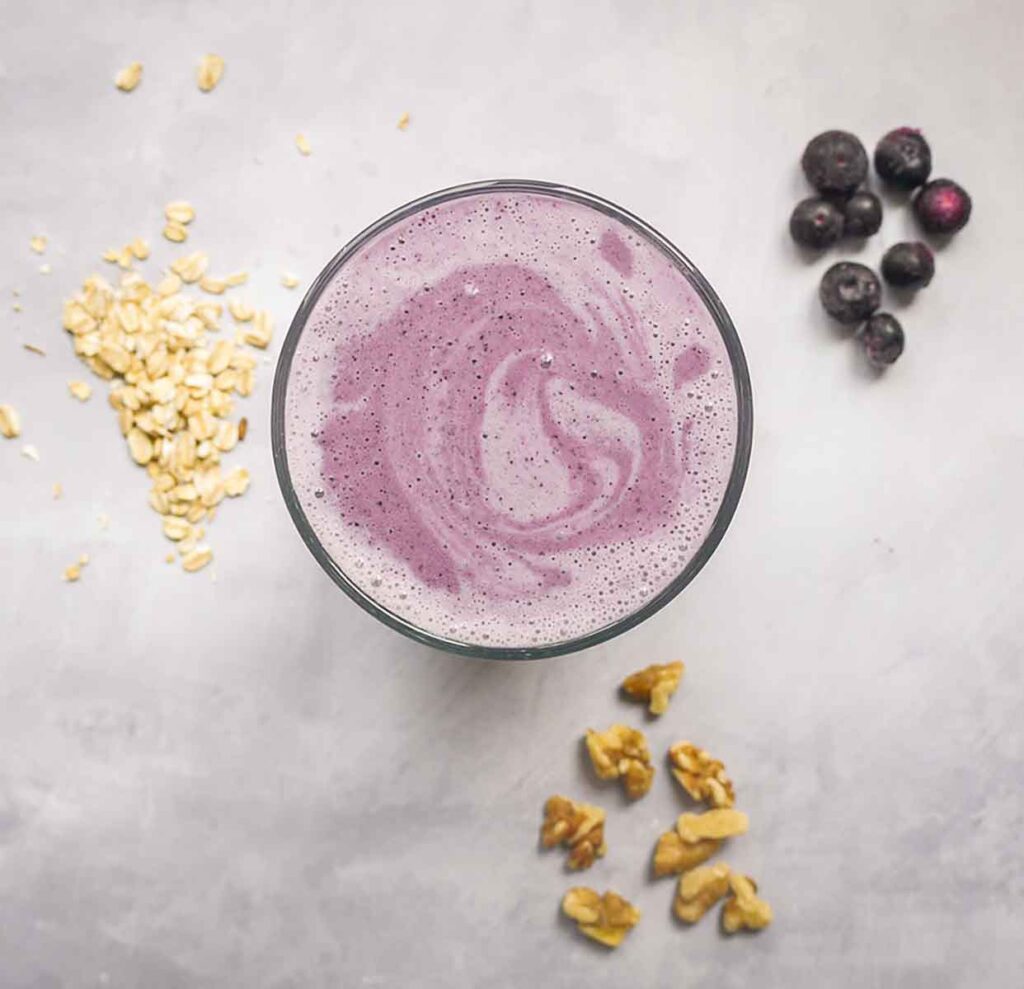 BLUEBERRY YOGHURT SMOOTHIE
This creamy blueberry smoothie makes a tasty, quick breakfast that packs a protein punch. If you don't have walnuts, swap with another nut of your choice.
3 min prep
Makes 1 serving
Ingredients:
Low-fat Greek yoghurt 250 g (9 oz.)
Frozen blueberries 125 g (41/2 oz.)
Walnuts 20 g (3/4 oz.)
Rolled oats 20 g (3/4 oz.)
Pour the yogurt into the blender, add the rest of the ingredients, whizz for 30 seconds, pour and enjoy.
---
Led by a team of maternal health experts, all women, mostly mothers, Biamother believes a healthy baby begins with a healthy mum. On the Biamother app find personalised guidance to help you eat, move and feel your best, as well as video workouts you can do at home that adapt to your changing body and needs. You can also chat one-on-one with your very own fitness coach. The app is free to download for 14 days on the Apple App Store (Google Play Store coming soon).